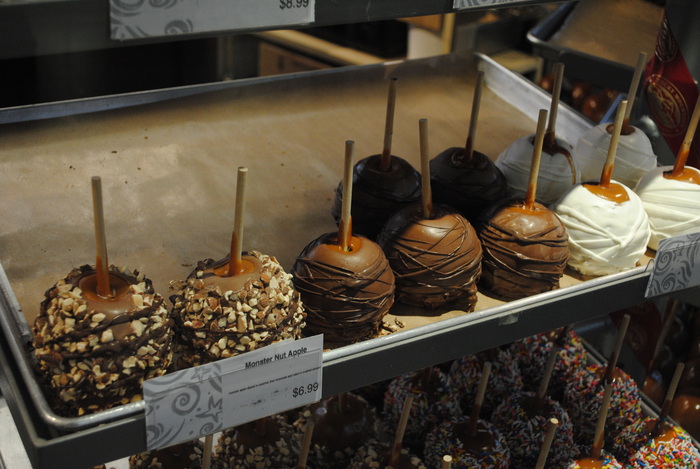 Yummy looking gorgeous stuff were waiting for me!
While traveling, don't you imagine what local people eat, where they buy groceries, and what are available only in the local area? Well, I do. I love to explore markets, food stands, tiny corner stores, and deli.
Color of fruits in the market are brilliant. Natural colors are very appertizing. Besides red, green, yellow, white, pink for fruits and vegetables, I could see a lot of Olympic symbol color-blue, everywhere in Vancouver.