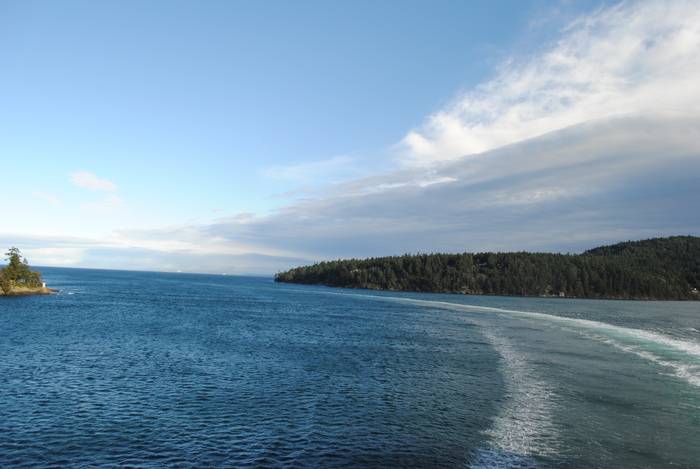 My friend and I thought that January as a season of winter is not the greatest time to visit anywhere. We knew. However, when you think of Vancouver, you can't miss Victoria, right?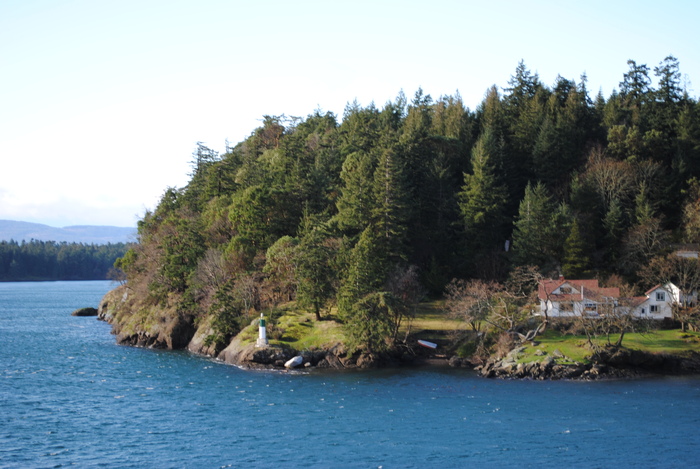 In the rain, we headed to Victoria, British Columbia, on the ferry. Victoria is the capital of British Columbia, B.C., where usually is filled with beautiful flowers. Well, we were there in the winter time. Of course, there were not so much colorful flowers blooming.
The ferry we boarded run through the tiny tiny alley-like water with beautiful cottages on the one side and shiny greens on the other side. You can't miss sceneries, I mean, from both sides of the ferry. I liked the ferry trip and was so amazed how great the dining and resting area on the ferry is! The dining is a buffet style with a lot of choice of drinks and snacks. In this date, you can't forget about an internet access, right? People use the ferry to commute so many students and business people need to go online.
In Victoria, we visited the Butchart Garden. It was cold and there were less flowers there as you could imagine in winter. The Fairmont Empress Hotel http://www.fairmont.com/empress/was so beautiful. The downtown in Victoria is very tiny and cozy. I could find many cute restaurants and sweets shops there. For our late lunch, we had a Chinese noodle in China town we found. For dessert, of course, we needed dessert after that, the yummy sundae was waiting for us at the ice cream shop in fornt of the Empress Hotel.
On the way back to Vancouver, the ferry was nicely sliding on water that put us sleep. Great trip to Victoria.